The Energi Danmark Group is conscious of its social responsibility. Our business is based on healthy and responsible business activities. We want to contribute to society through our role in the value chain of the energy eco-system. The Energi Danmark Group works continuously to develop products and services that we identify a need for, now and in the future. With a focus on the future, we will contribute to sustainable societal growth, which can also provide additional business value for our customers and stakeholders. Within Energy & Society we focus on system data security, delivery reliability and electricity infrastructure, local society and adoption of renewable energy in society.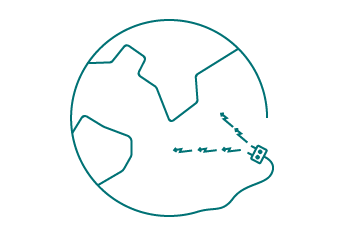 Wind turbines can now also be used to balance the energy market
In 2020, Energi Danmark reached a major milestone in the green transition in a pilot project with Energinet. Four wind turbines on Lolland, managed by Energi Danmark, was used to test whether it is possible for wind turbines to provide the balancing service Manual Frequency Restoration Reserve – mFRR –  without compromising on the security of supply. Until now, the supply of such spare electricity has been reserved for conventional plants, as they have much higher security of supply, independent of wind and weather. But the pilot project found that, with good wind forecasts and Energi Danmark's intelligent management tools,wind farms have the required regulation properties to provide the necessary capacity without any difficulties.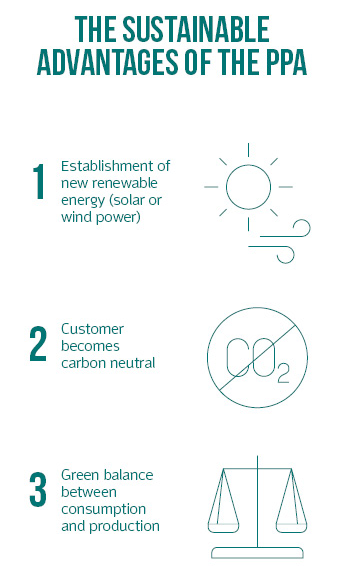 Accommodation of renewable energy in society
The Energi Danmark Group takes responsibility for climate issues. We have a general Environment & Climate policy of contributing to the development of renewable energy and we are encouraging our customers to do the same. By offering climate friendly options and products, we want to play an active role in solving the global climate challenges of today. 
Power Purchase Agreements
Again in 2020 we have had great success with our climate friendly product: Power Purchase Agreement (PPA) in which Energi Danmark facilitates a solar or wind turbine park between the customer and the producer. The agreement means that the customer's climate friendly electricity originates from a plant developed exclusively on the basis of the agreement, contributing to the customer's carbon neutrality and helping to improve their CSR report.
Demand Response
In January 2020, the Danish TSO (Transmission System Operator), Energinet, gave a stamp of quality to Energi Danmark's most flexible product, Demand Response, by extending its status as a pilot project throughout 2020. Demand Response concerns consumption flexibility, i.e. being able to reduce electricity consumption in periods of power shortage in the electricity grid or increase it in periods when there is a surplus of electricity. As an example, the customer may have the possibility of powering down a cooling system during periods in which operation is not affected and the same cooling system can store the energy if there is a surplus. In the past, the electricity supply would simply have remained constant but, by shutting off power, other consumers can benefit from the energy instead. When there is a shortage of electricity in the grid and Demand Response is activated, Energinet.dk, for instance, is not forced to activate an emergency generator, which potentially gets energy from non-renewable sources. 
Offering our flexibility generates value for us and we are proud to be able to contribute to a more sustainable energy system. Energi Danmark helps us contribute to balancing the electricity system and they are able to easily and effectively control our flexible units, so we can make our flexibility available in the energy market.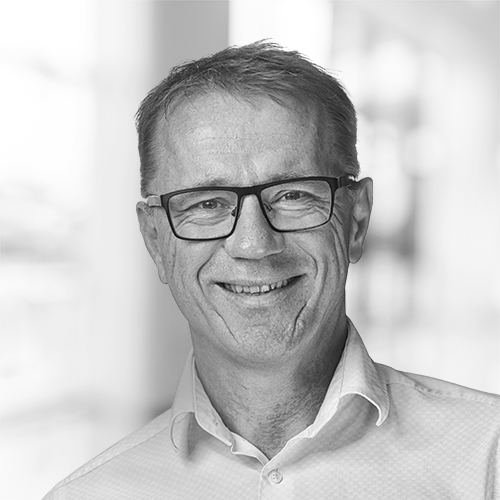 Per Holm, CEO of BlueKolding
Climate Friendly Energy
The Energi Danmark Group's customers can buy climate friendly energy, also referred to as Guarantees of Origin, produced from wind power, hydropower and biomass. The Energi Danmark Group and the customer thereby help shine a light on the need for renewable energy, while making it attractive to produce more renewable energy. A customer can choose to cover its needs partly or entirely through wind turbines, either from a specific or non- specific turbine. By selecting a specific wind turbine that is less than two years old, the customer actively supports brand new wind turbines and the expansion of renewable energy. It is also possible to cover energy consumption in whole or in part through the purchase of energy from hydropower. The Energi Danmark Group has fixed agreements in place with hydropower plants in Sweden, Norway and Finland to purchase climate friendly electricity. The purchase is documented through certificates.
Interest in covering electricity through wind power, hydropower and biomass has been increasing since 2016. The Energi Danmark Group considers this to be a very positive trend and we therefore also attempt to promote the choice of climate friendly energy among our customers.
Bra Miljöval El
In our subsidiary Energi Försäljning Sverige, customers are given the opportunity to purchase the product Bra Miljöval El, which guarantees that electricity comes from wind power, hydropower or biomass. Bra Miljöval is a Swedish electricity label from the Swedish Society for Nature Conservation. From 2014 to 2018, Energi Försäljning Sverige has been the electricity supplier that has sold most Bra Miljöval El in Sweden and the figure has increased rapidly over the years. The statement showing the most TWh sold is published one year in arrears and we therefore do not yet know our position for 2019.
Buying Bra Miljöval is very much in line with our work to leave as small a climate footprint as possible.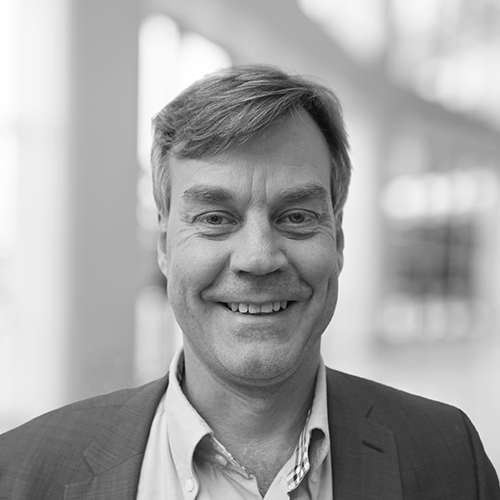 Svante Hedström, Project and Sustainability Manager, Fastpartner