The Energi Danmark Group aim to be transparent in all we do to maintain fair competition and good business ethics. We have an overriding Environment and Climate Policy with a specific focus on energy and water consumption – as well as waste handling. And we work continuously to reduce the negative impact on the environment from our own operations. Since 2014, we have been certified in accordance with ISO 14001 and have implemented quality and environmental policies in order to identify all environmental impacts, including ensuring the proper handling of significant environmental aspects and to ensure on-going identification of new aspects.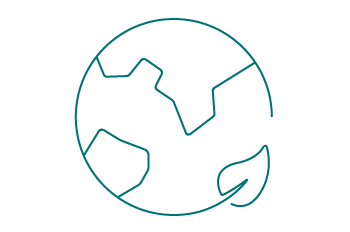 Transparency
In general, the energy business is much regulated, and there are high demands on transparency. We are meeting the demands as part of our corporate social responsibility.
Transparency is key in maintaining fair competition and good business ethics. Each year, we publish the most important events in our annual report, both positive and negative. Similarly, we inform on an ongoing basis about current events on websites and in newsletters. Due to our issuance of corporate bonds, we are also obliged to publish all relevant news on the First North exchange.
Since 2014, we have been certified in accordance with ISO 14001. ISO 14001 is the most renowned international standard in environmental management systems and is used worldwide.
In January 2020, our ISO certification was renewed for a three-year period. The certification applies to both Energi Danmark and all subsidiaries in Denmark, Sweden, Finland, Norway and Germany within advisory services and trade with energy products as well as derivative electricity products. 
First step towards carbon neutrality
During the coming year we will screen and measure our own impact on the climate coming from CO2 emissions. We will measure both the direct internal emissions, e.g. fuel for own and leased vehicles and the indirect internal emissions, e.g. district heating and our electricity consumption. 
We have set a target of minimizing our negative impact, and hereafter compensating the remaining part, resulting in a net carbon neutrality from end 2021.
Located in sustainable buildings
Energi Danmark's headquarters in Aarhus are located in a building that received a sustainability certification upon construction. The building received a gold medal in EU standard for sustainable buildings DGNB. Our headquarters also received the distinction 'Very
Good' under the British standard BREEAM. BREEAM is the world's leading sustainability assessment method for building. 
New sustainable office building in Malmö 
In April 2020, the Malmö office of our Swedish subsidiary, Energi Försäljning Sverige, moved to a completely new building "The Point". This office building is not just an impressive building because of its 29 floors. Sustainability is thought into every step of construction
process and they strive to be certified with the highest BREEAM certification.
New energy optimized headquarters in Denmark from 2021 
In 2020, the construction of our new headquarters in Aarhus began. The new office buildings are scheduled for completion in the fall of 2021. The new buildings, developed in accordance with the most recent energy rating requirements, will provide us with a much greater overview of our energy consumption.